Gym Plus Plan comes with the following features.

Standard Gym Subscription
₹2000
1 Month access to any nearby Gym up to ₹2000.

Precision Diet Plan
₹1999
Personalized diet plan based on your goal, lifestyle, eating habits and health condition prepared by certified nutritionists and qualified doctors.

360° Workout Plan
₹1999
Give the perfect workout to 600+ muscles in your body with scientifically designed workout plans prepared by top Exercise Scientists.
Nutritionist Consultation
₹999
2 on-demand consultations per month from a certified nutritionist along with minor diet plan changes.

Fitness Coach Consultation
₹999
2 on-demand consultations per month with a certified Fitness coach along with minor updates to the workout plan.

Fitpaa App Access
₹499
Get Realtime guidance with calorie meter, smart workout trainer, precision diet tracker, Body metric analysis and Performance Tracking.

24/7 Support
When in doubt, we are just a chat away on WhatsApp!
BP/ Hypertention
Management
Vitamin/Mineral
Deficiency
BP/ Hypertention
Management
Vitamin/Mineral
Deficiency
There's no higher pleasure than hearing from satisfied clients. Below are few of the testimonials from 1000s of such clients.
Fitpaa helps you build your dream body and excel at life in just two steps.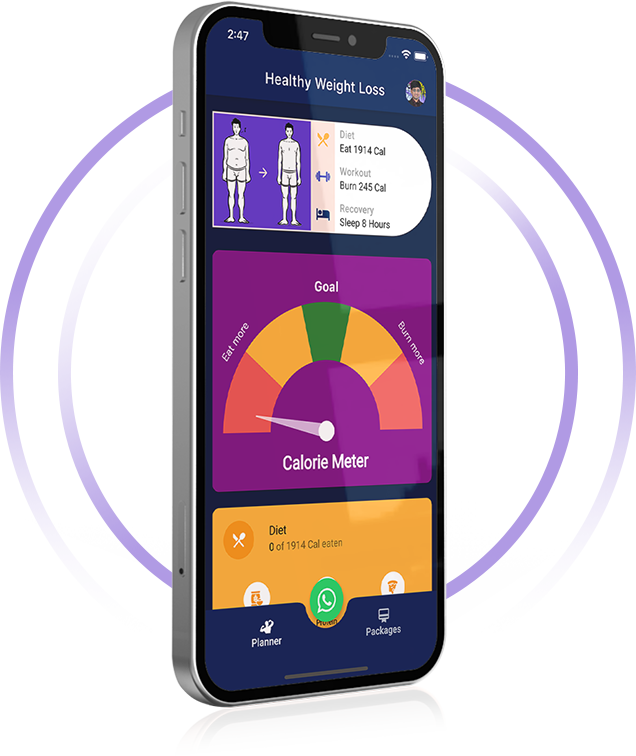 Customer Reviews
Best app for fitness and healthy life user-friendly if you want to get fit and excel at everything you do throughout your life. Fitpaa was the first and best choice.
It is a great app with good tracking feature. My trainer Rizwan really helped me and kept track of my progress with routine calls. Very helpful trainer and guide.
Fitpaa is a great to modification in body.And nutrionist Rizwan is very cooperative and helping person i am happy by getting connected. Thanks so much.
Very useful app , especially with my trainer Rizwan, journey is so much easier. Thank you Fitpaa. I recommend this to everyone who wants to stay healthy.
Am using this fitpaa app for past 1 week. Diet and workout plan are well organised. My trainer Rizwan guide me so well. Am waiting to see my result in upcoming days. Thanks team for this wonderfull app.
1. Get your Fitpaa Capsule
Start your fitness journey by consulting with our expert team of fitness coaches, nutritionists and doctors. We will prepare your Personalized Fitpaa Capsule based on your health & fitness goal, current lifestyle and eating habits. Your Fitpaa Capsule consists of a scientifically designed Workout Plan, a sustainable Diet Plan and sufficient Recovery activities. These activites help your body burn unhealthy fat, gain vital micro and macro nutrients and regulate various hormones. A perfect dose of Fitpaa Capsule strengthens your whole body and sharpens your mind.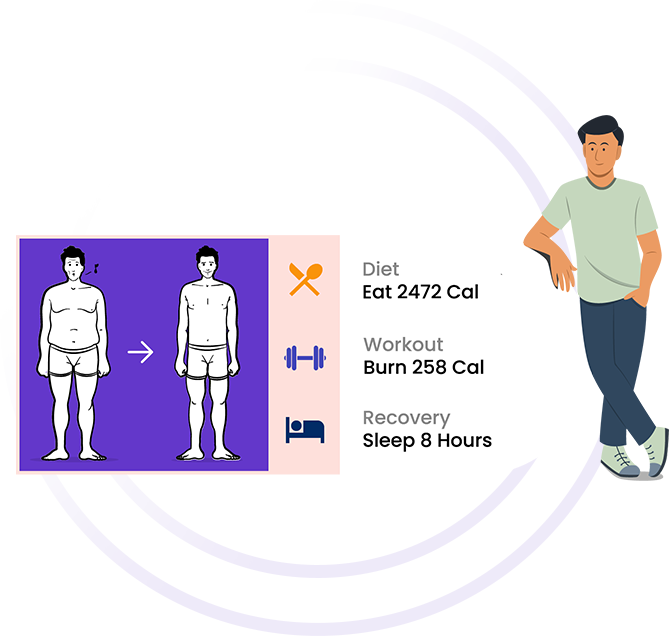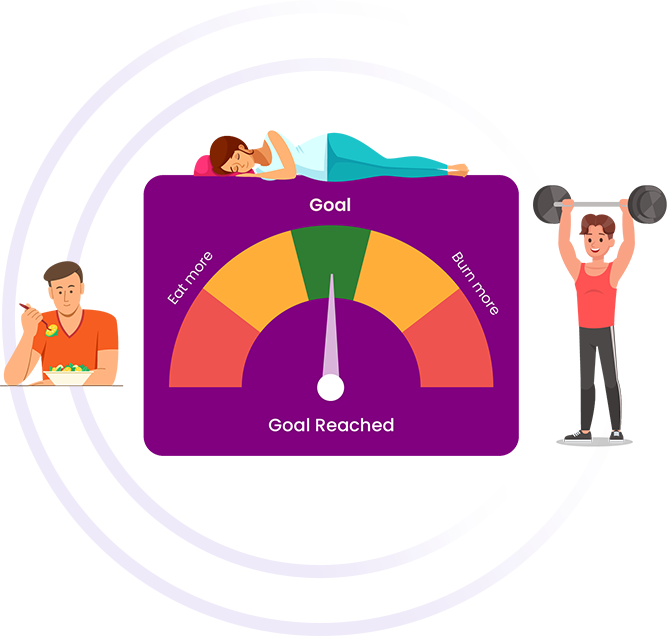 2. Take Fitpaa Capsule daily
Your Fitpaa fitness manager will be with you throughout the day and motivates you to complete all activities in your Fitpaa Capsule. The Fitpaa mobile app makes this process really easy by providing all the necessary tools to follow your plan like virtual workout trainer, diet tracker, performance monitoring and much more. Your progress will be reviewed regularly by a team of nutritionist, fitness trainer and doctor to make course corrections as and when needed until your goal is achieved.
We at Fitpaa believe nothing is impossible when we passionately work towards a goal. So far, Fitpaa helped 1,00,000+ people like you transform their lives. We are on a mission to make you utmost fit & healthy. Give us a chance and we will help you unleash your best version in a healthy way and fastest possible time.
Transformations and countining...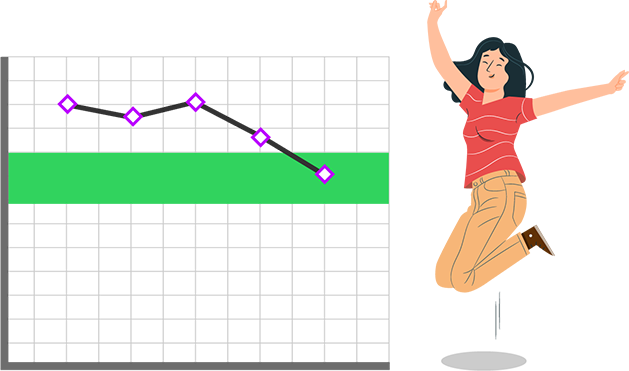 50+ organizations have benefitted from Fitpaa services so far. Fitpaa is proud to be part of their success story.
Frequently Asked Questions
Got Questions? Allow us to answer the most common ones. Feel free to contact us if you have any further questions
Fitpaa provides free consultation with expert fitness trainers and nutritioinists. You can avail a 7-day risk free trial and assess if Fitpaa is right for you.